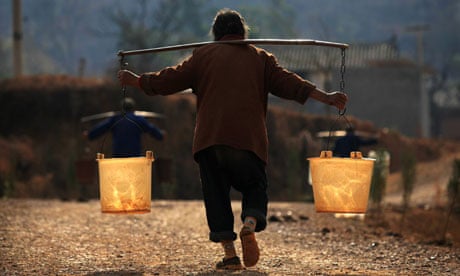 The international target to halve the number of people who do not have access to safe drinking water has been met, five years before the 2015 deadline, the UN announced on Tuesday.
However, in its report, Progress on drinking water and sanitation 2012, it  said 11% of the world's population – 783 million people – are still without access to safe water, and the Millennium Development Goal (MDG) target to improve basic sanitation, such as access to latrines and hygienic waste collection, is still far from being met. Around 2.5 billion people still lack basic sanitation, it said.
The report said huge regional disparities existed. Almost half of the 2 billion people who have gained access to drinking water since 1990 live in China or India. Meanwhile, many countries in Africa are not on track to meet the target by 2015, with some countries actually falling back to pre-1990 rates of coverage. More than 40% of all people globally who lack access to drinking water live in sub-Saharan Africa.
To read the full article by Liz Ford click here